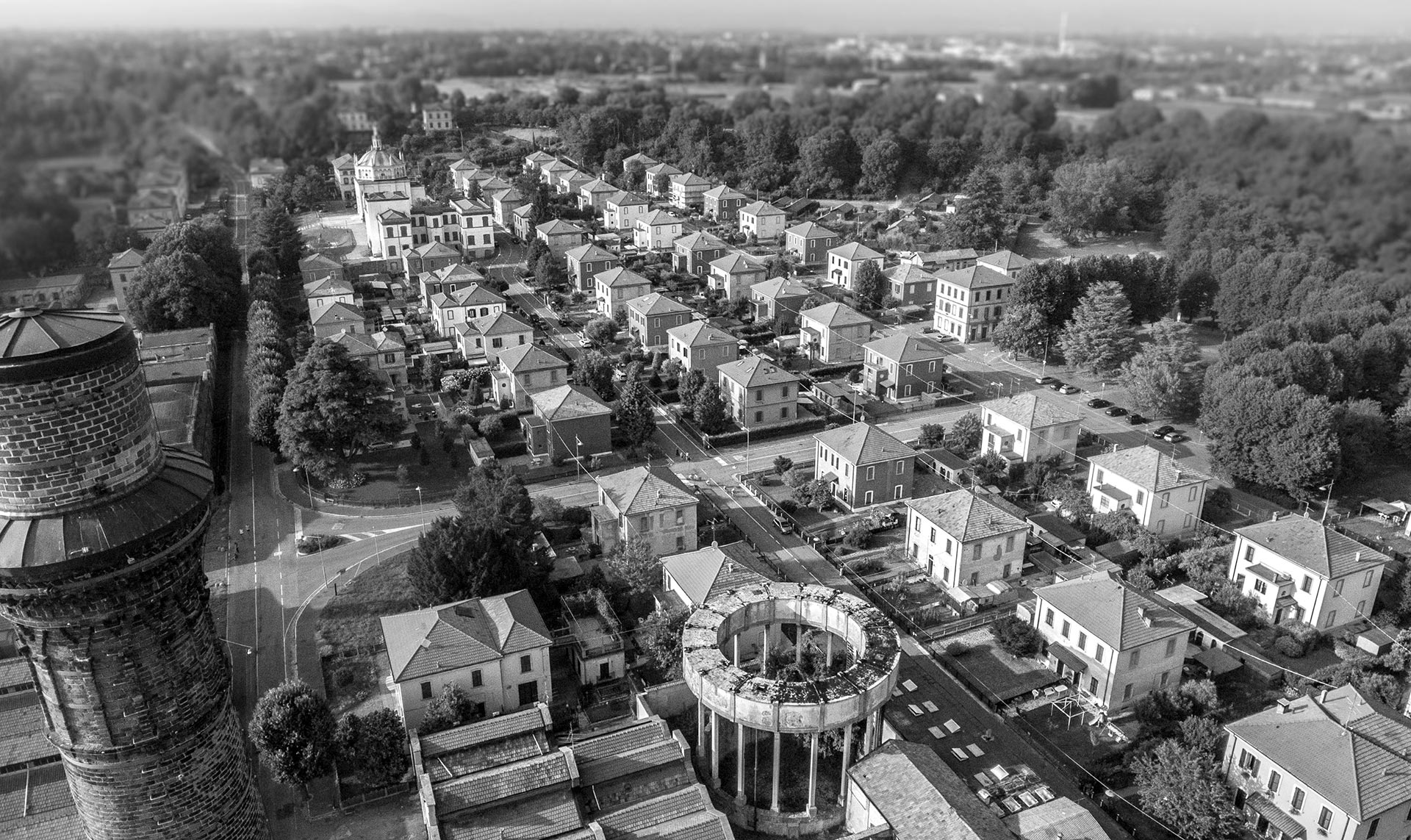 Crespi Village, UNESCO world heritage
An interesting itinerary along the right-angled streets of the workers' village flanked by different types of buildings that were arranged in perfect order according to an organic plan that was primarily based on functional and social aspects. There you will still feel the atmosphere of the past and encounter evidence of a historico-social reality that was characterized by the social differentiation between workers, employees, leading personnel and the owner's family.
The itinerary is even more inspiring thanks to the dense woodland that surrounds the village where the two rivers Adda and Brembo silently flow towards their junction at the exit of the workers' village.
---
Duration: 2,5 hours
Meeting point: Parish church of Crespi d'Adda
For info write to info@bergamoguide.it
or call the number +39 328 612 3502
Download PDF
Info & FAQ

Do not print this page, download the pdf and consult it whenever you want! The Bergamo Guide Cultural Association adheres to the protection of bees with the BeePathNet project